Submit to Read Write.as
You can either publish individual posts to Read Write.as anonymously or send all of your blog posts here. We're open to everyone that sticks to our community guidelines, but Casual and Pro users can publish here immediately, skipping the delay from our moderation process.
To publish anonymously, go to the editor and select the read.write.as option before publishing your anonymous post (learn more):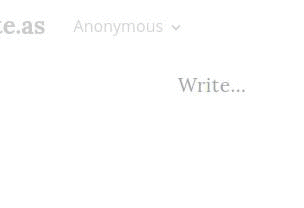 To publish blog posts here, you'll first need to upgrade to our Casual or Pro tier. Then change the Publicity setting on your blog to Public. As soon as this is enabled, all posts on that blog will show up on Read Write.as.